Outfit details:

DRESS - 1960s VINTAGE (DOLLYROCKERS) // SANDALS - NEW LOOK // VEST - THRIFTED
Summer is well and truly on it's way out; although the days are still warm there's that unmistakable autumnal chill always underlying it. The evenings are really drawing in too, it feels just a few weeks ago the sun was setting past 9.30pm, now it sets at 7.30pm. This summer I've been out in the evenings much more so I've really noticed it. It seems funny to me how I could of experienced so many summers in my lifetime and not realised how dark it is at the end of August, but sometimes we get too caught up in our lives to really stop and take notice of what nature is up to. I've really been enjoying it. I confess I can't wait until autumn is in full swing though! I'm already planning all of the little things I like to do in the season, like visit the woodlands to see the mushrooms and eating
all
of the chestnuts I can lay my hands on! Fruits are already coming into season, and I've already made a crumble with the wild apples and blackberries I collected on my walk. Yum!
Another reason to be glad for autumn is it means I can wear my favourite clothes again. I've been patiently waiting until I could wear this Dollyrockers maxi dress I found back in July, it's made from a thick woven material and what with the browns and reds I feel is just the perfect outfit for fall. As it's still a little warmer I wore it with my gladiator sandals, but I plan to swap them for my brown knee boots once it gets a little chillier.
I'm really into '70s folk style fashions lately, not actually a good thing as it means I've been swooning online at vintage treasures that fit this aesthetic when I'm trying to pare back my wardrobe. Just a few dresses and accessories won't hurt! I'm quite tempted to make the items myself as I've found some of the most glorious patterns. The only thing stopping me is knowing how shoddy the selections of fabrics are to choose from where I live, and I hate buying fabric online without being able to feel it and see how it drapes. It's the perfect style for this time of year though, don't you think? Particularly the more layered looks.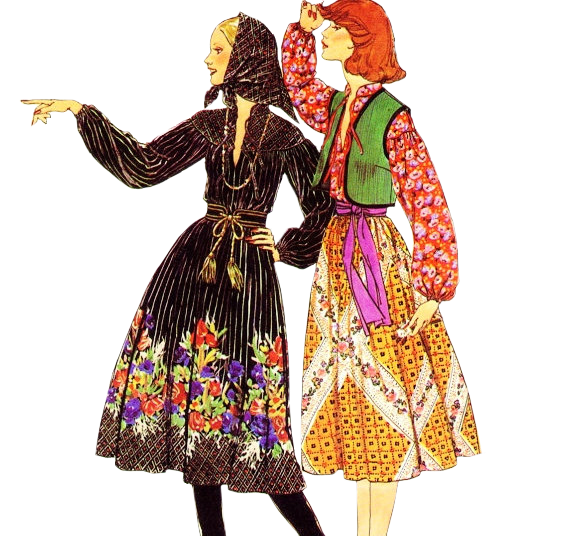 The main source of my inspiration, the above image is what I'd look like in my dreams. I actually have a belt very similar to the black one. Now I just need the dress to go with it!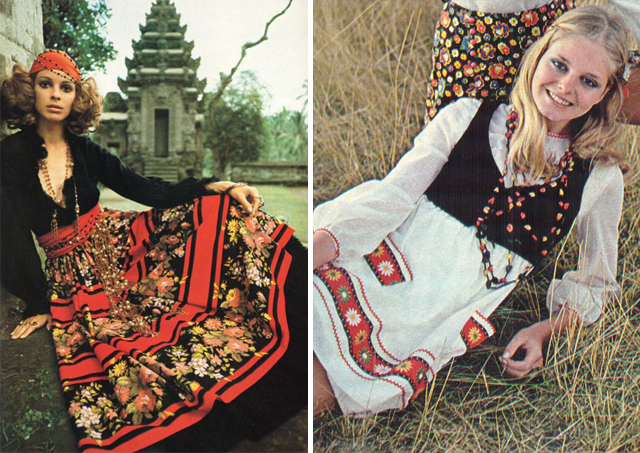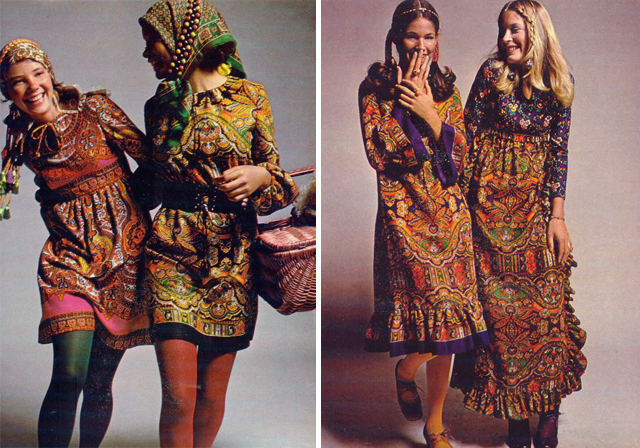 Elements are of it can't help but remind me of the much more whimsical Japanese fashion called
Dolly-Kei
: "Inspired by old ethnic Eastern European clothing, and the stories of the Brothers Grimm and Hans Christian Andersen.". I'm much more into the '70s take on it to be honest, but any excuse to post pictures of these beautiful, creative girls, and it's fun to see how these styles evolve over time. Heri, who works for the Dolly-Kei shop Grimoire in Shibuya, Tokyo has come to epitomise the style.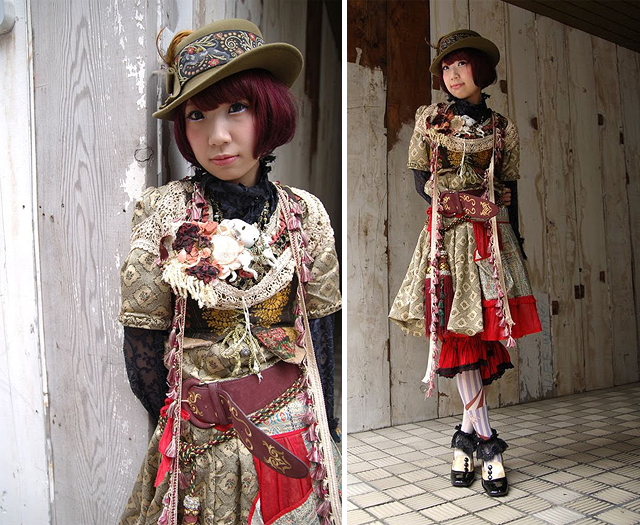 What styles are inspiring you for the new season?